Watch Video
Watch Video
Bubbl. set – open champagne conservation
199,00€
Bubbl. portable system for the conservation of open Champagne.

It perfectly preserves the aromas and effervescence of your wines for a week.
No installation required, easy to use and effective
BUBBL. "Smart Cap" patented tap incorporates a fully sealed pressure regulator.
The cartridges contain an oenological gas – CO2 / N2 mix – specially developed with Linde.
The box contains everything needed to store two bottles
1 cartridge will protect up to 5 bottles
Additional cartridges and smart caps are sold separately
Bubbl. set – open champagne conservation
What is delivered in the Bubbl. set
1 pistol gun
2 "smart caps" to seal perfectly your open bottles
1 starter cartridge filled with enological gas CO2/N2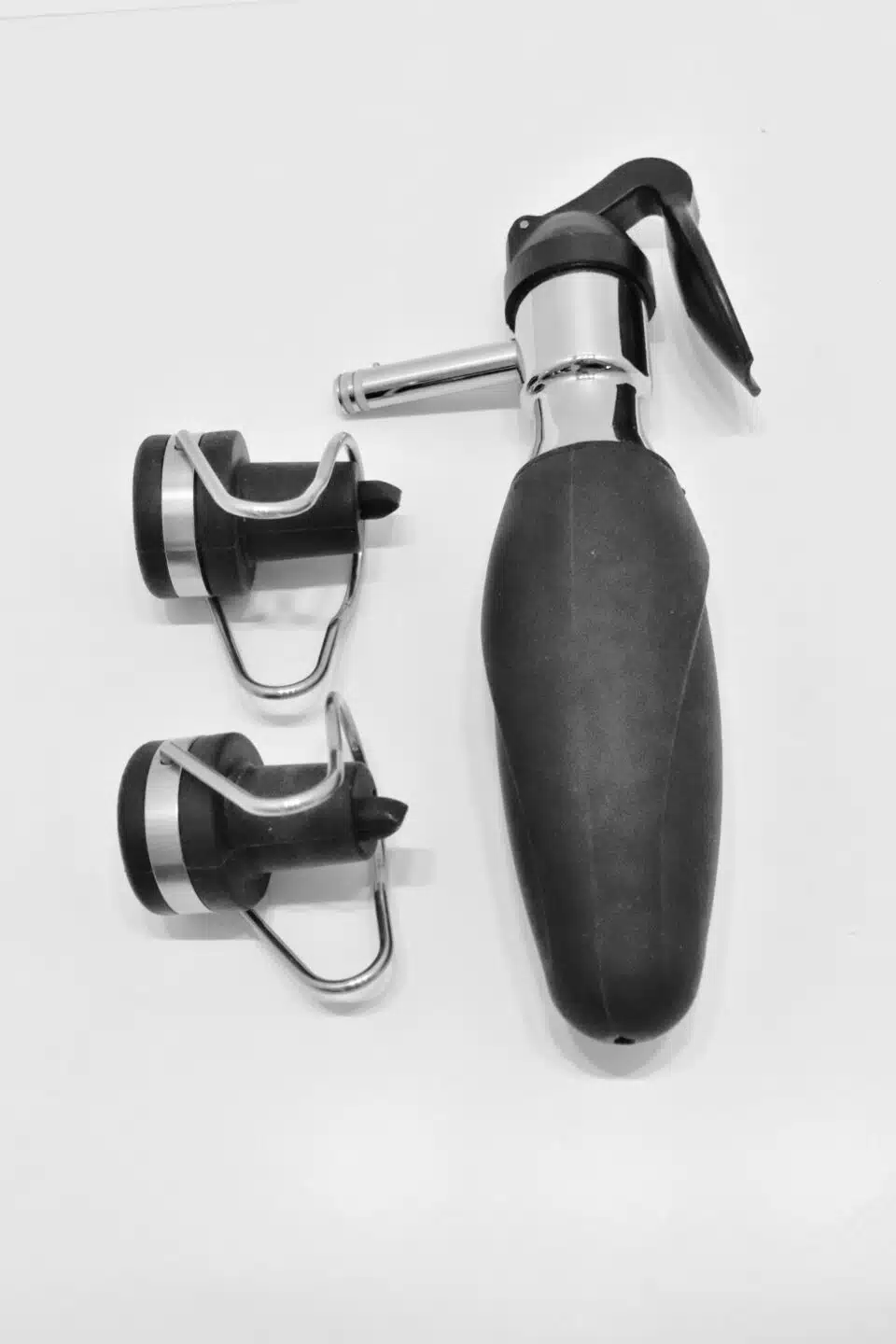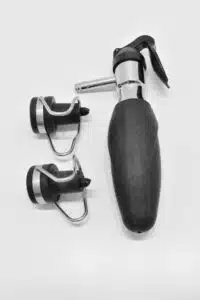 Bubbl.®INNOVATION
BUBBL.® is a French technological innovation that won first prize at the VITEFF 2023 international sparkling wine trade fair in Epernay.
Serving both amateurs and professionals of sparkling wine, the system enables open champagne to be kept for more than 7 days.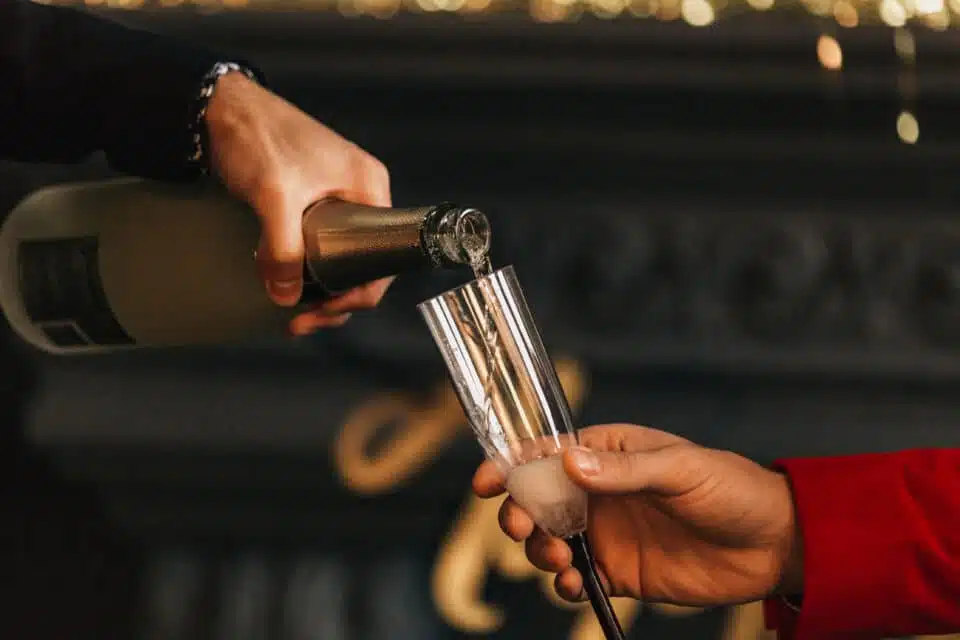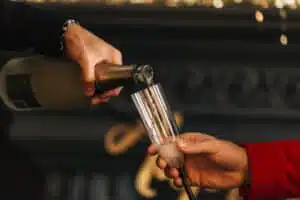 _________________________________________
SERVING BY THE GLASS
Uncork your bottle as usual and serve the number of glasses you wish.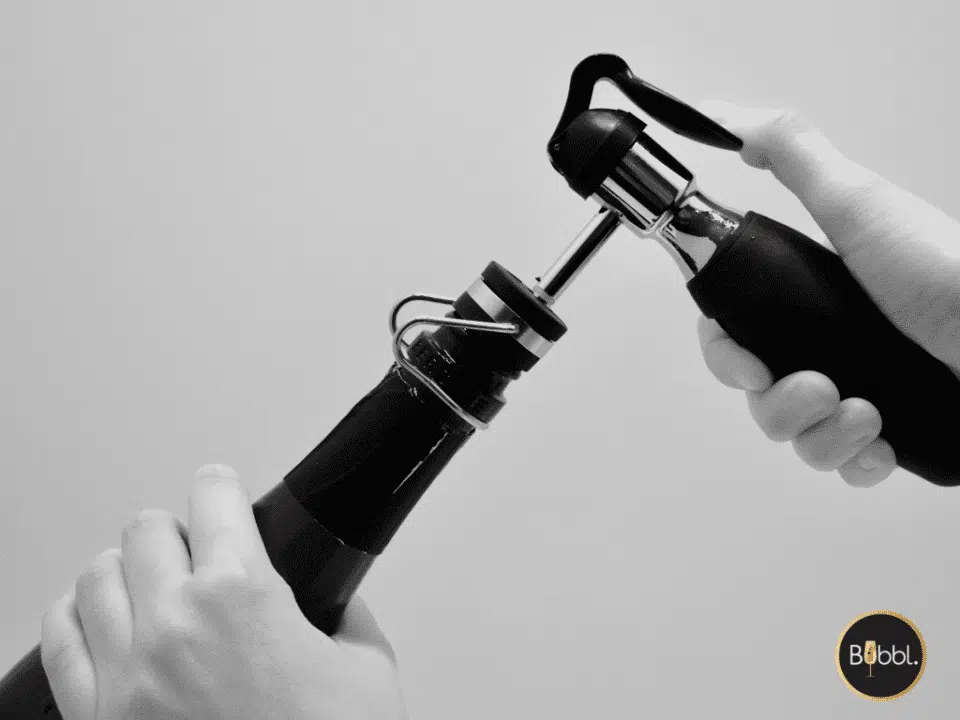 ---
CLOSE WITH SMART CAP ®
The perfectly sealed cork seals the bottle. By pressing the trigger on the gun, you inject protective gas: by compressing the CO2 in the Champagne, you protect the bubbles and prevent oxidation.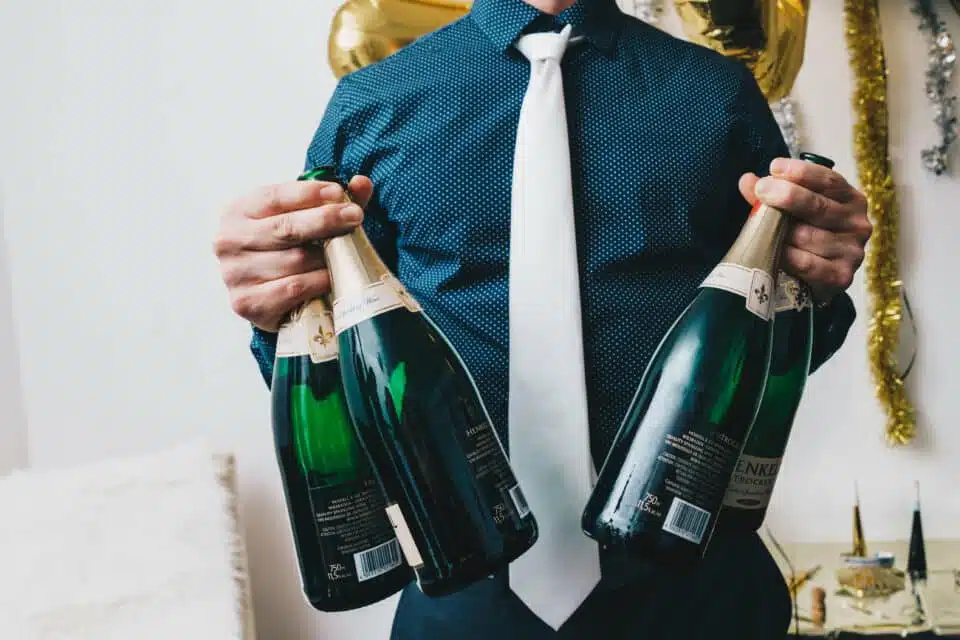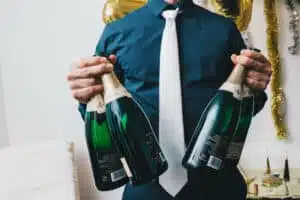 ---
SPARKLING PRESERVATION
Preserved in this way, your sparkling wines will be perfect for 7 days, preserving their quality and aroma. You can offer more champagne by the glass…
"Bubbl. : finally a simple way to serve sparkling wines by the glass".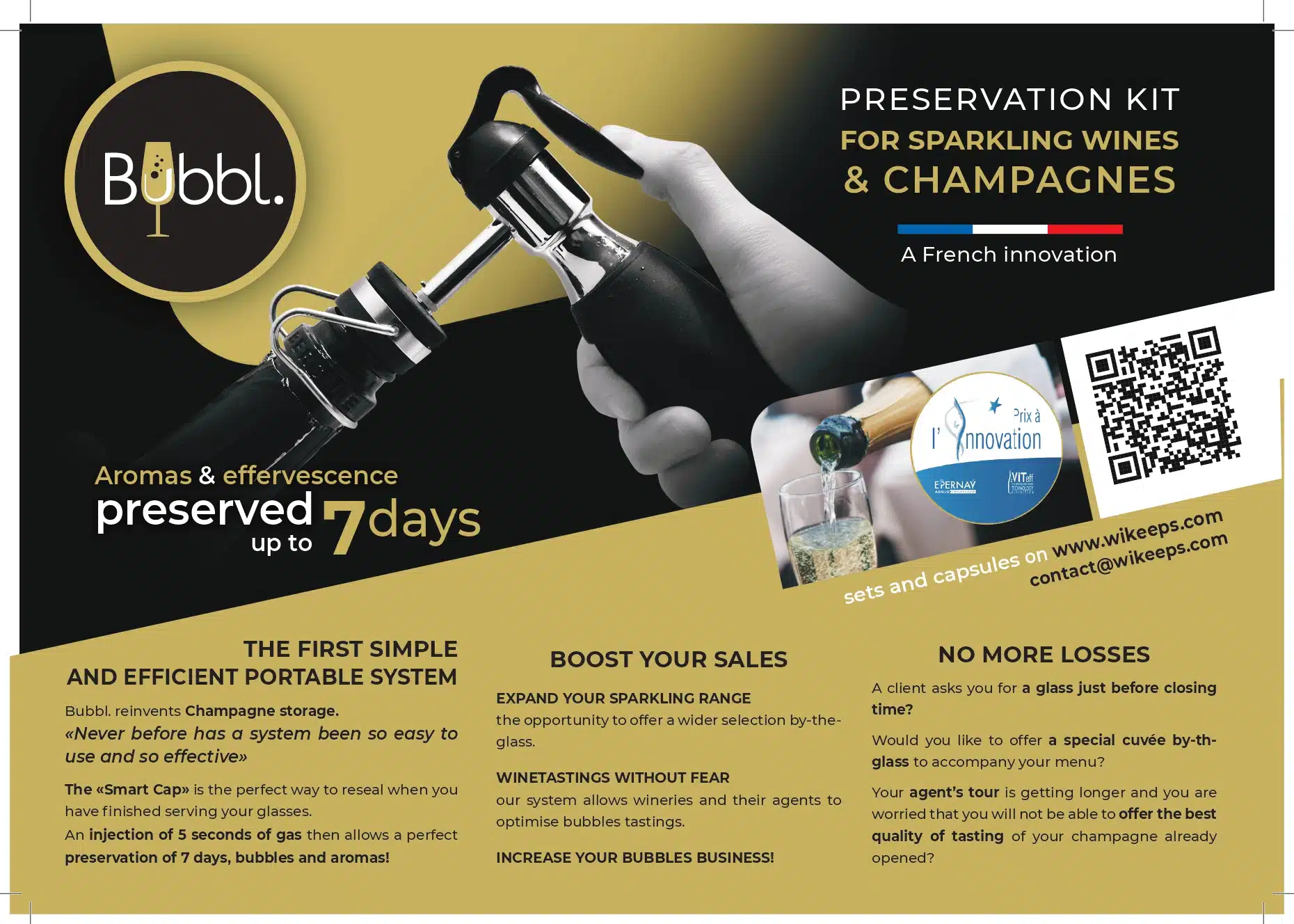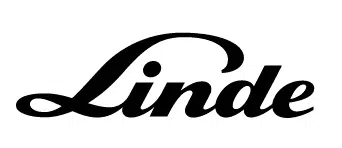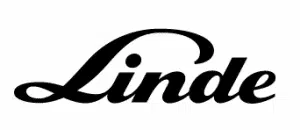 Bubbl.® cartridges are manufactured in the European Union and contain Oenological gas. This food-grade gas comes from the air and is supplied by our gas partner: Linde Gas.
A guarantee of quality and performance, Linde's experience in gases is recognised throughout the world.
Used in the vats of the greatest châteaux, the gases contained in Bubbl.® cartridges will give you the quality of preservation that the finest bottles demand.
Your questions about the Bubbl.® system – open Champagne conservation.
How long does the gas need to be injected to ensure that open Champagne is well preserved?
The injector gun has a trigger. Pressing this trigger will release the oenological gas. It takes about 5 seconds to compress the CO2 remaining in the bottle. In any case, there's no risk in using too much gas, because the Smart Cap regulates the pressure and lets any excess escape. This ensures that the Champagne stays fresh.
How long does a Bubbl. cartridge last?
A new cartridge will keep 5 full 75cl bottles of sparkling wine. The measurement was carried out using new bottles that were uncorked and served glass after glass, with protection between each glass. If we consider that 6 glasses of 12cl are drunk from a bottle, the cartridge allows 25 to 30 injections to be made.
How do I maintain the Bubbl. system?
To ensure total hygiene, you can clean the Smart Cap stoppers, which are made of food-grade silicone and stainless steel. No other maintenance is required. Make sure you store the gun properly and avoid it falling over, as this could break the trigger (the only really breakable part)
How does gas protect Champagne?
The pressure of your finger on the gun handle pushes a food-grade gas into the bottle. As the cork is very tight, the injection recreates a pressure in the bottle that compresses the existing CO2 while maintaining the wine under a protective atmosphere. This preserves and protects the aromas of your wine for several days. This is the best way to preserve open Champagne
.
At what temperature should the bottle be left to optimise the conservation of opened Champagne?
Wine is strongly affected by excessive temperatures. Once opened and protected with Bubbl., your sparkling wines can always be placed in a cooler or ice bucket to keep the serving temperature below 10°C. The smart Cap bubbl. cork is perfectly watertight, but it is still advisable to store bottles upright to ensure perfect preservation. A solution for professionals: the Wibox counter cellar with ideal temperature maintenance
Can I keep sparkling wines other than Champagne?
Yes, Bubbl. is the universal system for all sparkling wines: Cava, Prosecco, Franciacorta and other so-called "Champagne" methods. The Smart Cap is universal and will fit all 0.75cl and 1.5L bottle sizes
.
What is the shelf life of opened Champagne?
Bubbl. has been developed with sommeliers and Champagne lovers over a period of more than 2 years. The level of CO2 varies from one Champagne to another and there is no exact science, but our tests have shown a perfect wine after a week, both visually and in terms of taste and smell.

How do you know if your Champagne has gone out of date?
In fact, Bubbl. will prevent your Champagne from going out of date. Long after the week announced, the Champagne can remain perfectly pleasant… The concentration of CO2 and therefore the density of the bubbles is the most difficult part to preserve. Oxidation will only appear much later, perhaps after 4 to 5 weeks.
Can I keep the rest of my Champagne open?
Yes, Bubbl will allow you to keep the rest of your Champagne, whatever the level in the bottle.
The only difference is that the almost empty bottle will need to be charged with slightly more gas, since the quantity of oxygen to be compressed in the empty bottle is greater. But the system is perfect for this type of use – saving one last cup for the next day!
[/accordiongroup]
Spécialisés dans les vins dédiés à l'événementiel, les cartouches Wikeeps nous accompagnent quotidiennement et nous permettent d'optimiser nos dégustations. Nous en sommes ravis !
Cassandre Noguès
2023-05-04
Professionnelle de la restauration, j'utilise ces bouchons au quotidien. Ils me permettent d'assurer la meilleure qualité de champagne peu importe la quantité restante dans la bouteille. Fini les pertes! Je recommande vivement, pour les pro et les moins pro ...
GIULIANA FERRARI
2023-04-25
Qualità dei prodotti ottima ! Consegna rapidissima anche in italia ! 👍🏻👍🏻
CAFFE NOVECENTO "caffe novecento" TIRANO
2023-04-24
Je travaille avec cette entreprise depuis des années, tous leurs produits sont de la plus haute qualité. Livraison rapide et précise. BRAVI
J'aime consommer du bon vin avec modération... Wikeeps est l'outil idéal pour conserver la bouteille plusieurs jours. J'ai même rajouté la Wibox 2 pour gérer la température... J'adore !
Des cartouches pour la conservation du vin de qualité et au meilleur prix !
| | |
| --- | --- |
| Weight | 1 kg |
| Dimensions | 20 × 10 × 10 cm |
| HS Code | 8210.00.00.00 |