Wine by the glass with Wikeeps: an exceptional experience
Wikeeps, a leader in wine preservation and service by the glass, offers a unique experience that guarantees quality and prolongs the pleasure of wine tasting. Thanks to its cutting-edge innovations, Wikeeps has propelled wine-by-the-glass service to the state of the art.
1. Wine preservation: a guarantee of prolonged freshness
Wikeeps responds to the three essential components of wine-tasting moments. Firstly, its preservation system allows wine to be kept for up to 3 weeks after opening. Thanks to the use of an oenological gas (a mixture of Argon and CO2), a protective atmosphere is created above the wine each time it is served, preventing oxidation and alteration.
2. The ideal temperature for each glass
The temperature at which wine is served plays a crucial role in tasting. With its range of Wiboxes, refrigerated display cases dedicated to both domestic and professional use, Wikeeps guarantees that wine by the glass is served at the ideal temperature. So every sip is an optimal tasting experience.
3. Elegant, versatile service
The Wikeeps system also stands out for its elegance and versatility when serving wine by the glass. Regardless of bottle size, Wikeeps offers serving systems to suit all bottles, from 0.50-liter to 18-liter sizes. What's more, this system allows vertical serving, enhancing your bottles and creating an elegant presentation.
Enhance your bottles with Wikeeps
Whether for tastings, trade shows or receptions, Wikeeps is the perfect ally. Bottles are served vertically, offering an aesthetic presentation that will impress your guests. By combining the use of Wiboxes to maintain wine at the ideal temperature and enhance bottle labels, you have everything you need for a complete and refined wine by the glass service.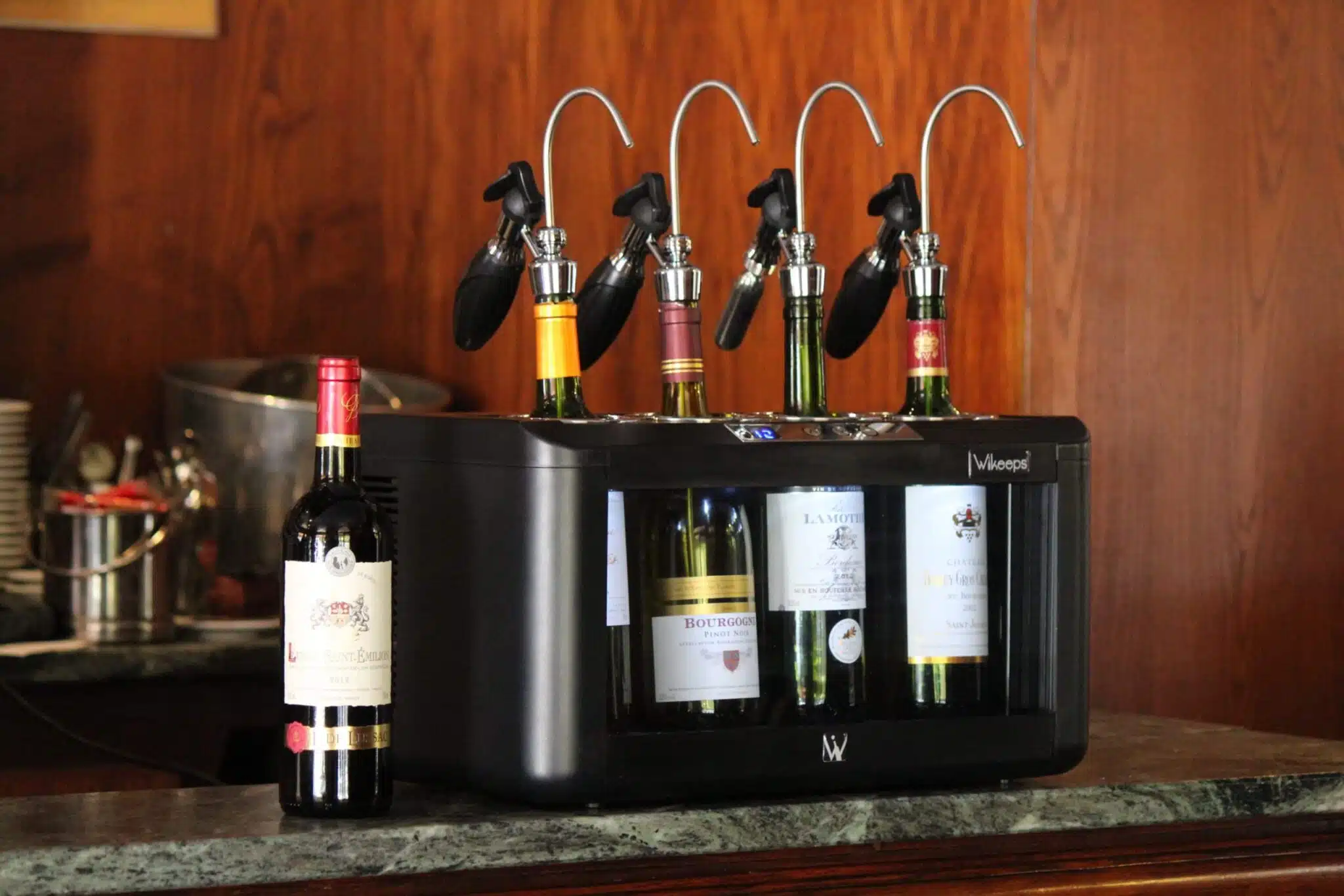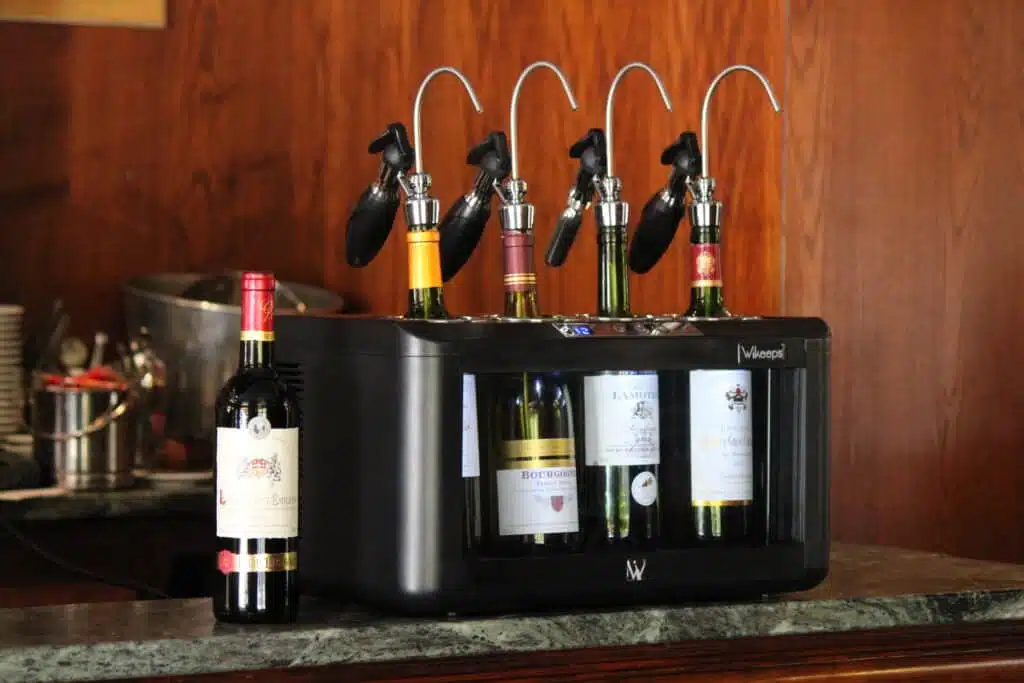 Easy, elegant service at your fingertips
Wikeeps makes serving wine by the glass both unique and elegant. All you have to do is pull the trigger on the gun, and the magic begins. Oenological gas enters the bottle, taking the place of air, allowing the wine to rise to your glass. Whether at home, in a restaurant or a wine bar, Wikeeps products will give you complete satisfaction, offering you the ideal wine-by-the-glass service.
Discover the complete range on Wikeeps.co.uk
To explore the full range of products offered by Wikeeps, visit their website Wikeeps.co.uk. You'll also find our special offer to help you get the most out of the wine-by-the-glass experience. Join the Wikeeps community and follow us on Facebook, Twitter and Instagram to keep up to date with our news in the world of wine by the glass. See you soon!