WIKEEPS – The solution for storing and serving wine by the glass.
Since 2012, WIKEEPS has been offering original and design solutions for the preservation and service of wine by the glass.
Originally from Bordeaux, the French brand protected by a patent was awarded the Grand Prix de l'Oenovation the year of its creation.
Highly appreciated for its efficiency by professionals, WIKEEPS has already convinced renowned establishments in France and abroad such as Jules Verne, Meurice, Dorchester in London.
WIKEEPS INSTRUCTIONS FOR USE
The secret of WIKEEPS lies in the use of an oenological gas (mixture of argon and CO2) produced in partnership with Linde, the world leader in oenological gas.
The injection of this gas into the cylinders creates a totally neutral protective atmosphere. Thus protected from oxidation and contact with air, the wine retains all of its organoleptic qualities and aromas for up to 20 days after opening the bottle.
Light, efficient and easy to use, the WIKEEPS system is easily and quickly positioned on the bottle as soon as it is opened. In a single action, the protection and service of high-end wine by the bottle is assured.
WIKEEPS: DIFFERENT BENEFITS FOR PROFESSIONALS
The consumption of wine by the glass is trendy. In one year, it has increased by 39% (source CNIV – France Agrimer). It meets the expectations of customers who now favor quality over quantity and see wine as an opportunity to make discoveries.
Limited up to now, professionals are discovering with WIKEEPS, a portable, efficient and very competitive system that allows them to expand their offer of wines by the glass by guaranteeing the best quality while controlling their costs: a glass of wine served at WIKEEPS does not costs only €0.18. The greatest wines, but also the largest formats can claim to be served by the glass.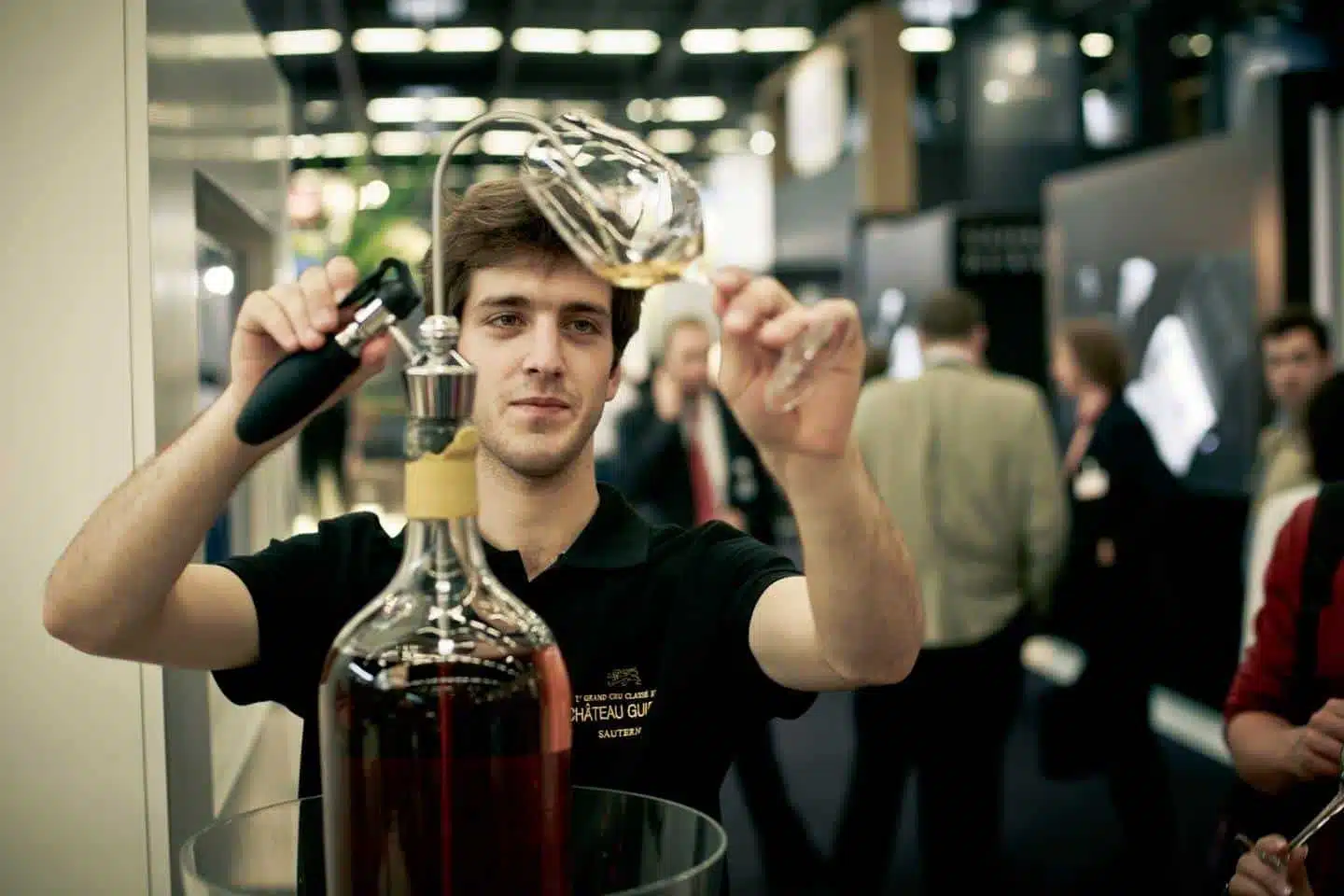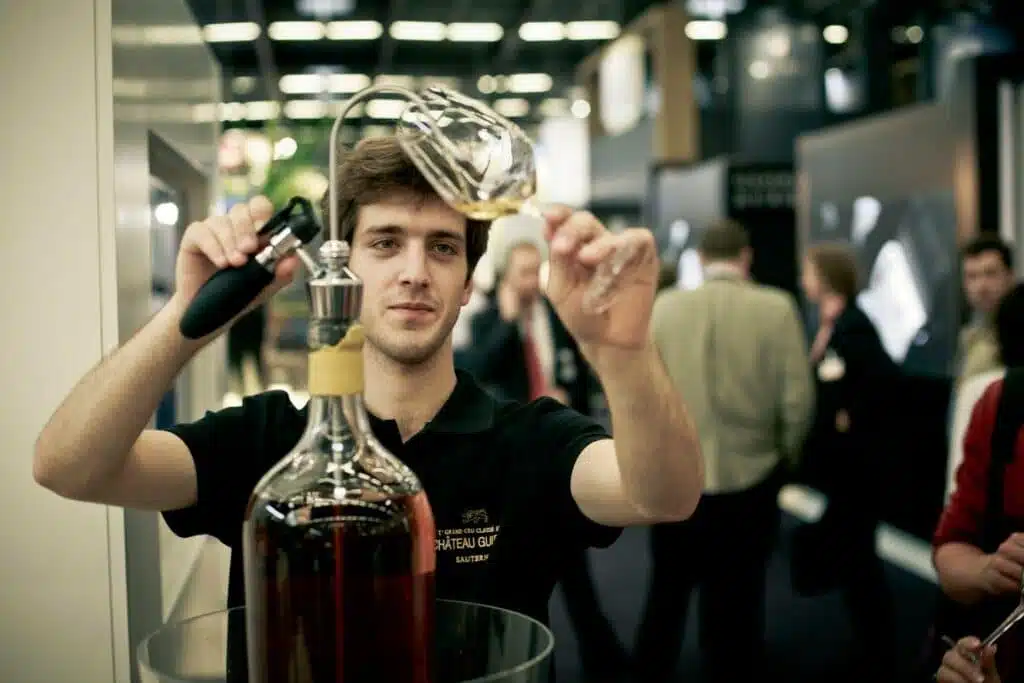 In partnership with Château Guiraud and the Ducasse establishments, WIKEEPS now offers all formats, from 0.75cl to imperial (6L).
45 Park Lane in London – a renowned establishment of the Dorchester Collection Group – has thus equipped itself with Wikeeps in order to serve a 20-year-old Port GRAHAM's in Jeroboam. The ease of use, the friendliness of the service and the elegance of this solution immediately won over Vanessa, the restaurant's sommelier.