Discovering Hungarian wines: an ancestral tradition
The world of wine is as vast as it is exciting, with a wealth of flavors and traditions that vary from country to country. When we think of great wines, France, Italy and Spain often come to mind. However, Hungary is also a land of wine, rich in an ancestral wine-growing tradition that dates back to the time of the Celts. From the banks of the Danube to the luxuriant countryside, these lands have been the cradle of a viticulture that has endured through the centuries.
Tokaji: the wine of kings, the king of wines
When talking about Hungarian wines, Tokaji is certainly the most emblematic. This great sweet white wine, produced in the Tokaj region in northeastern Hungary, is one of the country's prides. His nickname, "the wine of kings, the king of wines", reflects his prestige and international recognition.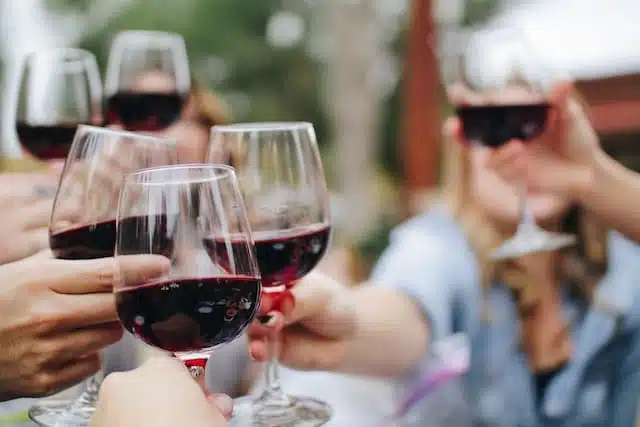 A unique production method
Tokaji is vinified from white grapes affected by noble rot, or botrytis cinerea, a fungus that gives the wine its sweet and unique flavor. Furmint, hárslevelü, sárgamuskotály and zéta are the grape varieties used for its production. But what makes the Tokaji truly unique is its production method.
The grapes affected by botrytis are picked one by one, then crushed to obtain a paste called aszu. This paste is then macerated in must, or grape juice, for 24 to 48 hours. The number of puttonyos indicated on the bottle represents the amount of aszu added to the wine, varying from 3 to 6 puttonyos, the higher the number, the higher the sugar level. After this stage, breeding begins and lasts at least 3 years.
The Egri Bikaver: the bull's blood of Eger
While Tokaji is Hungary's most famous white wine, the country also produces remarkable red wines. The best known of these is the Egri Bikaver, or "Bull's Blood of Eger". This wine is produced from the assembly of at least three of the thirteen authorized grape varieties, including Kadarka and Kékfrankos, as well as Cabernet Sauvignon, Cabernet Franc, Merlot, and others. The result is a complex and elegant wine, often compared to the great wines of Burgundy.
The preservation of your Hungarian wines


Discover the Wikeeps innovation
After tasting these wonderful Hungarian wines, it is important to store them in the best possible conditions. Wikeeps wine preservation and service systems allow you to enjoy your best bottles up to 20 days after opening, without any risk of tampering. It's a great way to savor the delicious Hungarian wines at your own pace and prolong the pleasure of tasting.