The unique and captivating appeal of Romanée-Conti
For wine lovers, the name "Romanée-Conti" evokes a certain respect, an aura of exclusivity and superior quality. This reputation is not unfounded, as these great Burgundy wines are among the most sought-after and rare in the world. But what makes these wines so special, so coveted and so inaccessible? That is what we will try to find out.
The mystery of the Romanée-Conti appellation
The Romanée-Conti appellation is a controlled origin label in Burgundy, famous for producing red wines from pinot noir grapes. With an area of only 1.63 hectares, it is one of the smallest appellations in France and produces about 5,000 bottles per year. This limited production, combined with extremely high demand, makes these wines not only rare but also very expensive, with a price tag of several thousand euros per bottle.
Exclusive sale of bottles of Romanée-Conti
Buying a bottle of Romanée-Conti is no easy feat, even for those with the means to do so. Aubert de Vilaine, the estate's director, decides each year how to distribute the bottles. Most are allocated to wine professionals, such as exporters and sommeliers. The rest is carefully allocated to selected people who pledge not to resell their bottles to avoid any speculation.
The elegance of Romanée-Conti
Romanée-Conti is a resting wine, which can be stored for 10-20 years before being enjoyed. It is a rich and complex expression of Burgundy Pinot Noir, with a dark ruby color that develops crimson hues over time. Its bouquet is a harmonious blend of red and black berries, violets, spices and underbrush, evolving over time. On the palate, the wine is powerful and delicate, full-bodied and expressive.
How best to enjoy these exceptional wines?
To enjoy these prestigious wines in the best possible conditions, Wikeeps offers wine storage and serving systems. These tools allow wine to be served up to 30 days after opening without altering its organoleptic characteristics.
The Essentiel set, for example, offers:
Vertical serving with filtration to remove impurities from the wine
A process (Bernoulli) to accelerate the aeration of the wine
Preservation of wine aromas in the open bottle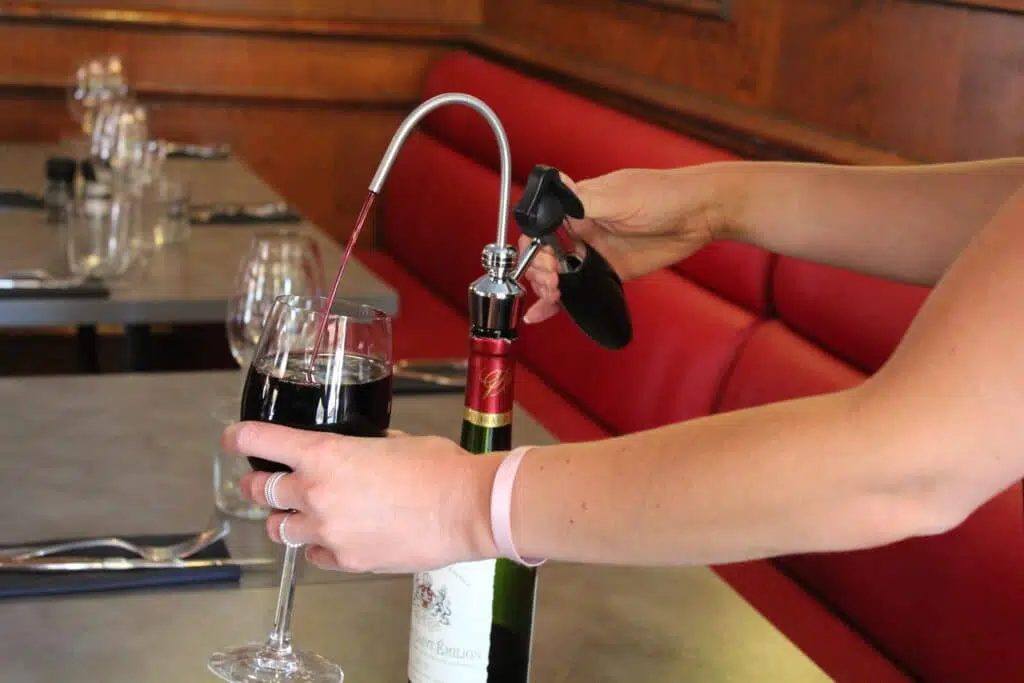 Find out more about the Essentiel box set
Keep up to date with our products and news
See you soon!