Introduction
As Christmas approaches, there's one moment we tend to drag out: the aperitif. Indeed, friends and especially family are invited to all kinds of meals that require a suitable accompaniment even before the starter.
Whiskies and strong spirits may seem like a good way to start a good time, but we must be careful not to use them for aperitifs preceding gourmet meals such as those at Christmas. Without calling into question their taste and reputation, we can see that they will have a truly annihilating effect on the taste buds, which will not be able to fully appreciate the following dishes.
To preserve your tongue's capacity for taste, it's best to opt for wines that will delight you with their taste and smoothness before a meal. While we know that Rosé lends itself more to a warmer summer period, White and Red wines can be enjoyed on colder days.
Red wine lovers will tend to prefer a fresh red. A bottle from the Loire Valley would be ideal. For white wine enthusiasts, it's important not to give in to the temptation of sweet wine. It will "distort" the taste buds for the rest of the meal. A dry white, such as a Chardonnay, Muscat or Sancerre, would be ideal.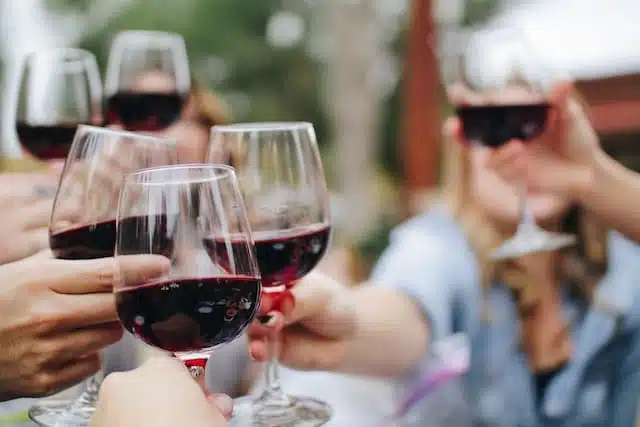 Be careful, however, with the temperature of the wine. For a Chardonnay, serve between 11° and 14°. For a Muscat or a Sancerre, a cooler serving by the glass is required: between 9° and 11°. Ice cubes should be avoided. Wikeeps, with its original concept, will help you not only to preserve your bottle of wine after opening, and to serve it elegantly, but also to maintain it at the ideal temperature, thanks to a small, lightweight refrigerated display case suitable for domestic use, the Wibox 2.
Conclusion
In fact, by injecting its oenological gas, wine can be preserved for up to 20 days after opening. No more open bottles sitting in the fridge, losing their precious flavor. What's more, the waiter's pistol will prevent you from staining your beautiful white tablecloth. It makes serving wine by the glass quicker, easier and without unnecessary drips.
Follow us on Facebook and Twitter to keep up to date with our news and find out more about our products. See you soon!