A wine cellar is a must for your wine tastings, but how to choose it correctly ?
The wine cellar is the essential element in wine tasting, since the serving temperature is one of the fundamentals … so it is important to be able to choose the right wine cellar.
There is a plethora of wine cellars on offer. The advent of new cooling techniques like Peltier (or thermoelectrical) could have made these once horribly expensive products more affordable.
However, a cold wine cellar said to be thermo-compressed (and therefore using a gas compressor, which can produce certain vibrations which are rather harmful for the aging of the bottles, will be fairer on respecting the chosen wine cellar temperature. Whatever the refrigeration technique, the temperature in wine cabinets is generally a regulation of 5 to 18 °C.
A double temperature and a reverse cold counter top wine cellar?
Note that the thermo-compressed models can offer reverse cold and be able to heat the bottles if the ambient temperature drops too low. There are also many models known as free-standing wine cellar, countertop wine cellar or built-in wine cellar depending on the use and location you are going to make of it.
The free-standing wine cellar is an attractive product for its compactness and ease of use – cellar from 2 to 8 bottles – by Peltier or Thermo compressed cold, single or double temperature.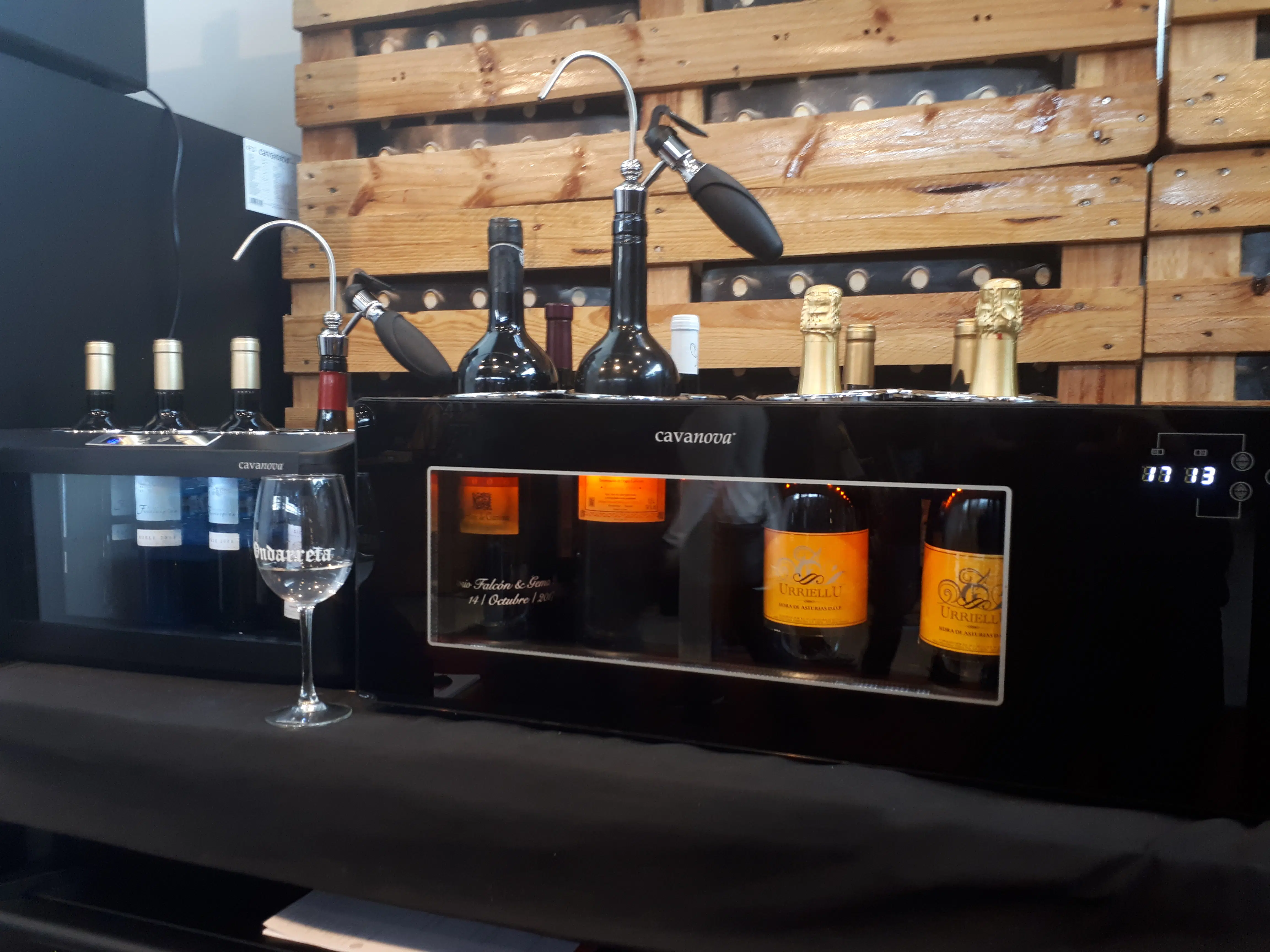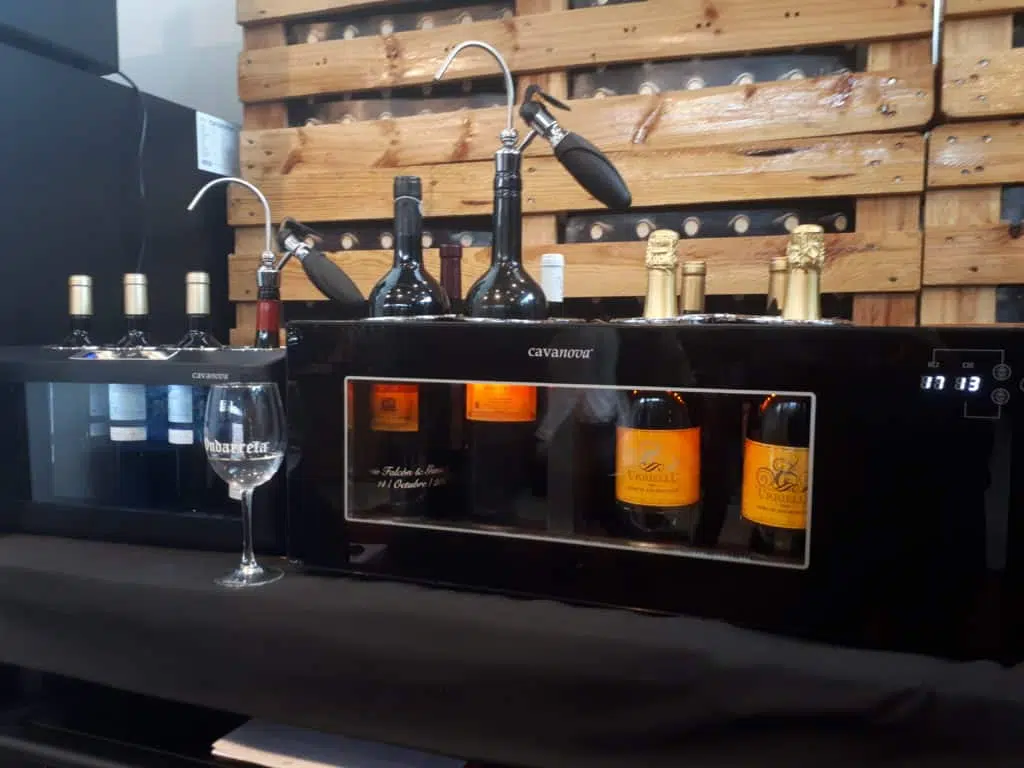 Go for a wine, champagne and magnum fitting counter top wine cellar model
The latest 6 & 8 countertop bottle wine cellar models cool all sizes of 0.75cl and Magnum wine bottles as well as the rounder shapes of Champagne bottles.

These models also make it easy to adapt a wine-to-glass service system such as Coravin or Wikeeps which requires an adapter on top of the bottle which embeds the famous argon gas allowing the quality of the open bottle to be maintained.
Thus, this Wibox range is presented as an excellent product for catering professionals, wine merchants and cellars in order to improve the experience during wine tasting.
Else you can chose a classical 100 bottles capacity winecellar
So-called freestanding wine cabinets are classic wine cabinets, varying from the 12-bottle cellar to the 100-bottle cellar for the middle range. They can go up to wine cabinets of 292 bottles for larger capacities.
All are available in variations of double temperature wine cellar, freestanding wine cellar or built-in wine cellar. Then you can arrange your interior compartments or shelves according to the size of the bottle of wine or bottle of champagne.
In the end, aesthetics are just as important. Choose discreet, quiet and cumbersome wine cellars for your home. In your restaurant, a beautiful countertop wine cellar with label lighting will highlight your wine offering and help support your wine by the glass offering.
A 6 or 8 bottle Wibox will allow you to manage the temperature of the wine whatever the size of the bottle, and its color.
Have a nice wine tastings !