What is the wine dispenser?
A wine dispenser is a device or system that is designed to dispense wine in a controlled manner. It is commonly used in bars, restaurants, and wine tasting events to serve wine by the glass.
The dispenser typically consists of a container or reservoir to hold the wine, a tap or spout for dispensing the wine, and often includes features like temperature control and preservation mechanisms to maintain the quality of the wine.
Wine dispensers come in various sizes and configurations, ranging from small countertop units to larger, more advanced systems. Some wine dispensers use inert gases like nitrogen or argon to prevent oxidation and preserve the wine's freshness, especially for longer periods.
These devices are convenient for serving wine in precise portions without the need to open a full bottle, allowing customers or users to sample different wines or enjoy a glass without committing to an entire bottle.
How does a wine dispenser work?
A wine dispenser can be compared to a traditional drink's dispenser. It allows customers who wish to drink a single glass to have a solution that will protect the rest of the wine in the bottle.
The bottles are placed in a machine that aims to preserve your wine for +/- 2 to 4 weeks depending on the technique and allowing your wine to retain the same flavours.
The machine also allows proposing a stable temperature of service, which is not to be underestimated because often the temperature of the wine is the principal defect.
Some machines also allow you to measure the quantity served or even to automate the service via a payment card, which makes it a self-service machine.
So why use a wine dispenser?
Wine by the glass dispensers are primarily aimed at wine professionals grouped under the HoReCa appellation:  Hotels, Restaurants, Café.
This means that catering professionals can offer an extensive menu without the risk of loss and therefore the risk of profitability.
For the customer, a wine dispenser system at a professional's premises is also a guarantee of quality: wine that is well-preserved and at the right temperature is reassuring, and it allows one to try tastings by the glass that one would not have thought of if only the bottle was proposed… !
It is therefore a win-win situation, for the trader as well as for the consumer.
How to choose the right wine dispenser?
There are several types of distributors and we will review them here:
Traditional wine by the glass dispenser
Small 2-bottle dispensers that operate on vacuum or nitrogen are much less efficient than professional machines that operate on Argon.
Indeed, vacuum air is known to pull out tannins, and nitrogen to be highly volatile.
Thus, as a cork is never completely watertight (except for the original cork and then sealed) the nitrogen escapes from the bottle naturally leaving room for oxidation…
Then there are portable wine dispensers, equipped with a countertop cellar and a system of aeration, service and preservation – French patent called Wikeeps

Shop Now and Discover Exclusive Deals!
The advantage of this system is that it is portable, does not require any installation other than an outlet and allows for easy handling of your bottles during service, unlike closed cabinets which require more extensive handling.
On the economic aspect, these solutions are also unbeatable as the initial investment is reduced.
Your bottles will be maintained steadily at a temperature of +5 °C to +18 °C.
You can choose for a small 2-bottles countertop wine cellar (mono temperature)- up to a 8-bottles one (Dual temperature) and managing temperature up and down…
And why not a wine cellar: order them from Wikeeps!
We also offer other wine cellars in our range of professional accessories.
Our wine cellars range from 4 to 292 bottles and are divided into freestanding wine cellars, built-in wine cellars and countertop wine cellars.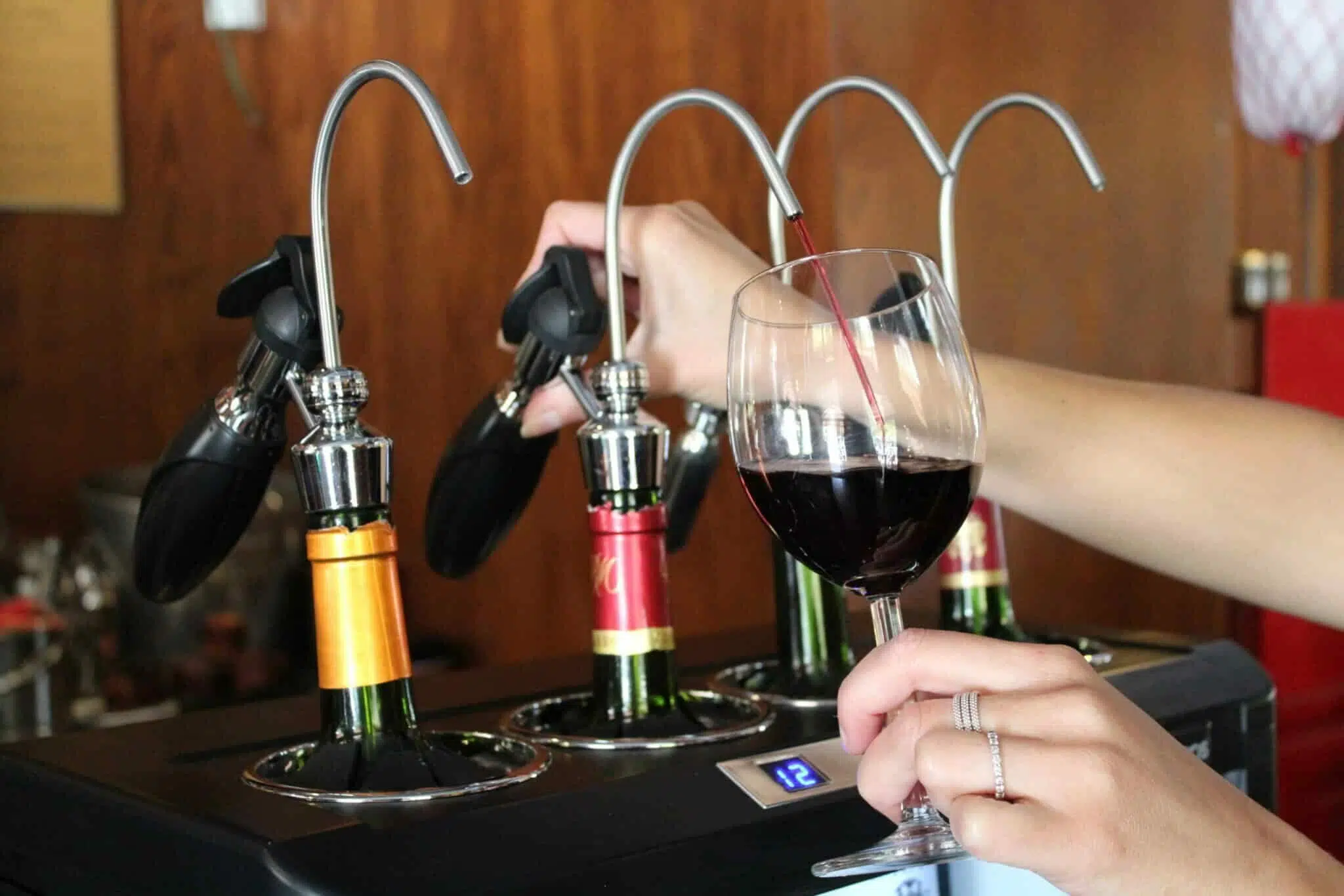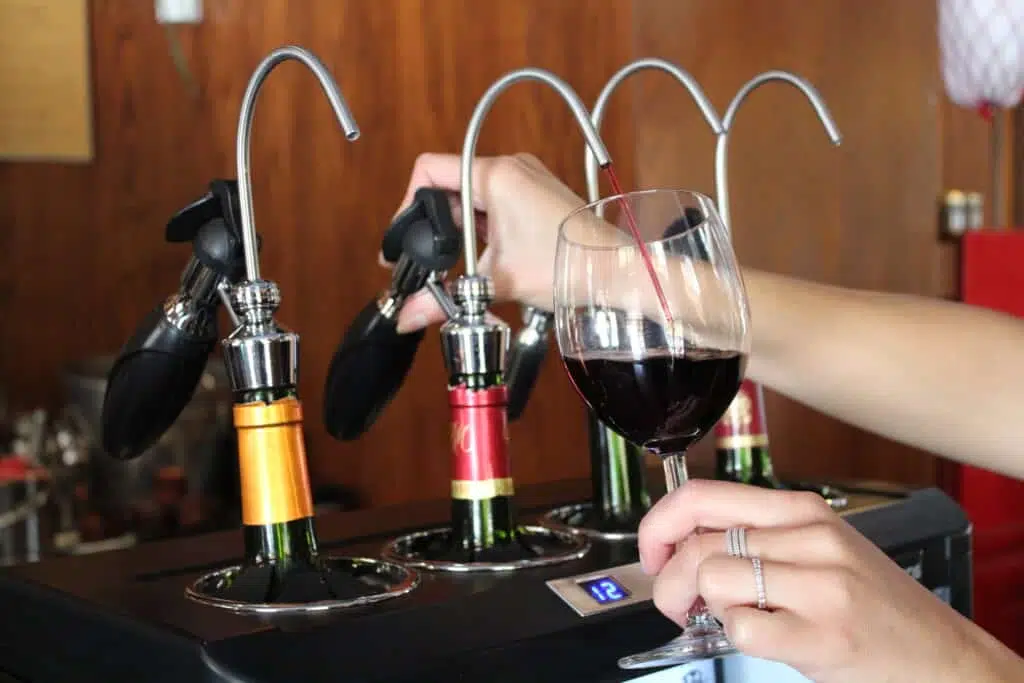 Shop Now and Discover Exclusive Deals!
For your information, delivery is free of charge from €750 in France for wine cellars.
To find out the price of delivery in a country other than France, the online order wizard calculates your price.