In these times of Father's Day and Mother's Day, Moms and Dads are in the spotlight.
Still the headache of the original gift and that will not end up in a drawer among many others!
So this year make it original, but make it useful!
Mom loves wine tasting. Daddy too, but he travels a lot, and he doesn't always open the right bottles during the week because he travels a lot and knows that his wine won't be good after 2 or 3 days.
Another case, mom prefers white wine and dad prefers red wine, and it is expensive to open 2 bottles just for the desire to take a glass or two each? Wikeeps offers you the solution to extend the pleasure of tasting up to 3 weeks after opening. Without generally needing to go that far, a wine oxidizes very clearly 2 days after opening.
For Father's Day and Mother's Day, Wikeeps offers a duo box, allowing the conservation and the service of 2 bottles at the same time. Mrs. will be able to take a glass of white wine, Mr. of red wine, the wines will gently wait in the bottles without any alteration according to the desires of each one and a moderate rhythm of consumption.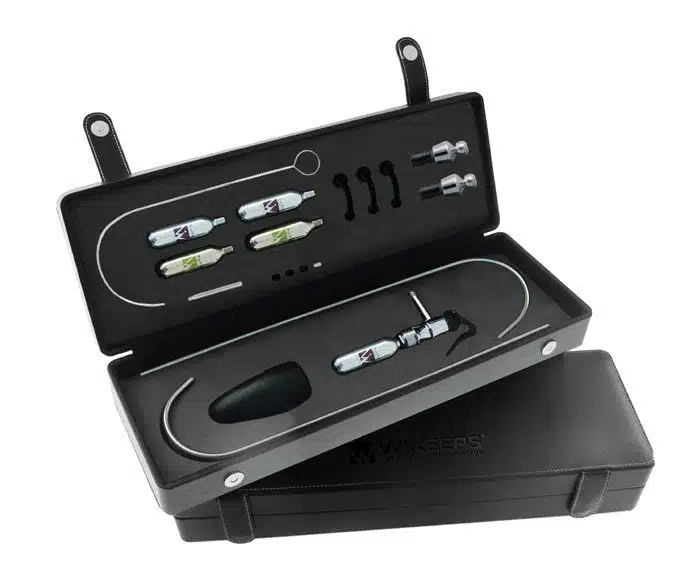 You had thought of a wine box, a wine machine, a wine refrigerator but all this is still very expensive.
Wikeeps has the right Father's Day gift for you!
The world is changing, and consumption patterns are evolving.
Today's wine lovers favor quality over quantity and see in wine an opportunity to make discoveries.
Faced with these upheavals, Wikeeps has been able to anticipate demand and since 2012 has been offering original, designer solutions for the conservation and the service of wine by the glass.
In proof of its success, this innovative system was awarded the Grand Prix de l'Œnovation the year it was created. Today, Wikeeps has convinced many renowned establishments in France and in 14 countries around the world.

Wikeeps offers you a professional restaurant-like system!
For Father's and Mother's Day, take advantage of our special offers.
Join the WIKEEPS community!
Feel free to follow WIKEEPS® on Facebook , Twitter et Instagram to follow his news about wine by the glass and to know more about the products. See you soon!