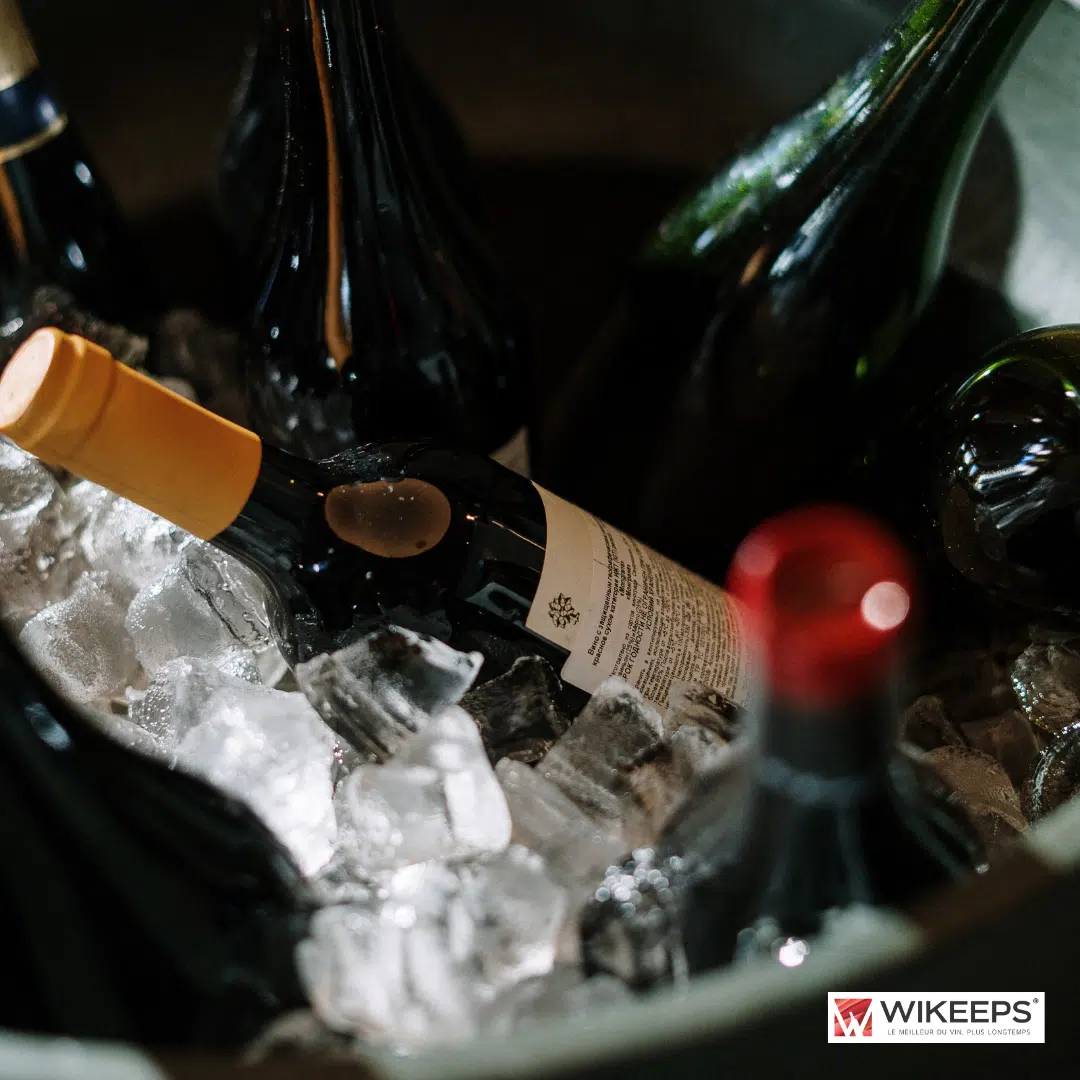 Ideal Serving Temperature for White Wine ?
38°, 39°, 40 °C…. Temperatures have reached record highs over the last few days in many parts of France. In these extreme conditions, how can you best enjoy your wines?
To enjoy a glass of wine at its best, the wine temperature at which it is served is inevitably a factor to be taken into account. Generally speaking, the more opulent and tannic the wines, the more precise the serving temperature should be.
Thus, it is strongly advised to serve rosés and complex, aged white wines such as the Grand Crus of Alsace, Burgundy and Bordeaux, and the appellations of the Rhone Valley and the Loire between 8 and 10 °C.
Sweet white wines such as Sauternes are best served between 12 and 14 °C, while light red wines (Beaujolais Nouveau, Gamay, etc.) should be served at 14 to 16 °C.
For the red wines
Finally, 16/18 °C is the best serving temperature for other red wines.
You will note that it is not easy to reach these fairly precise temperatures without a good wine cellar.
In fact, red wines generally served at room temperature will reach temperatures of 25°C in high heat… unacceptable!
Similarly, putting whites on ice will plunge them to around 5 °C, which is certainly pleasantly cool but does not allow the wine to express everything.
This is even more true when you go to a fine establishment.
The wine temperature at which it is served is key. The sommelier cannot afford to put a red wine on ice or to let a white wine "warm up" too long.
Wikeeps has developed countertop cellars for 2 to 8 bottles to easily overcome the difficulty of serving wine temperature.
Indeed, Wikeeps offers not only a wine preservation and service system, but also counter-top cellars that keep your bottles at the right temperature.
Better preserved in temperature, it also favors the conservation of your wine in time thanks to its unique patent of inserting by Argon gas + CO2 while ensuring the service of the wine.
The Wibox range of refrigerated display cases for 2, 4, 6 or 8 bottles allows you to preserve and present your bottles at the optimal temperature.
Coupled with our Essential kits and Additional service kits, you can serve your glasses of wine for up to 4 weeks without fear of almost immediate oxidation of your opened bottle!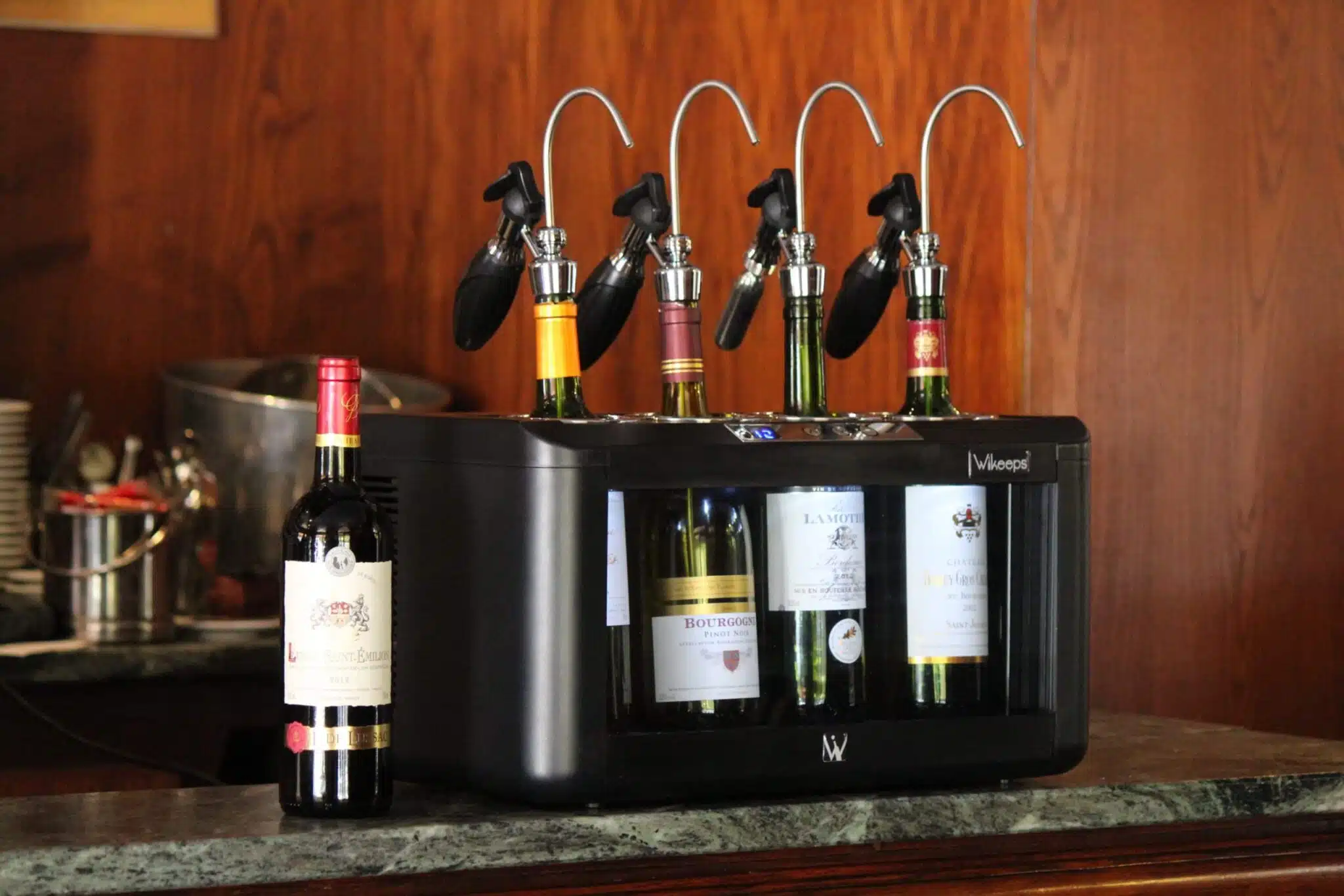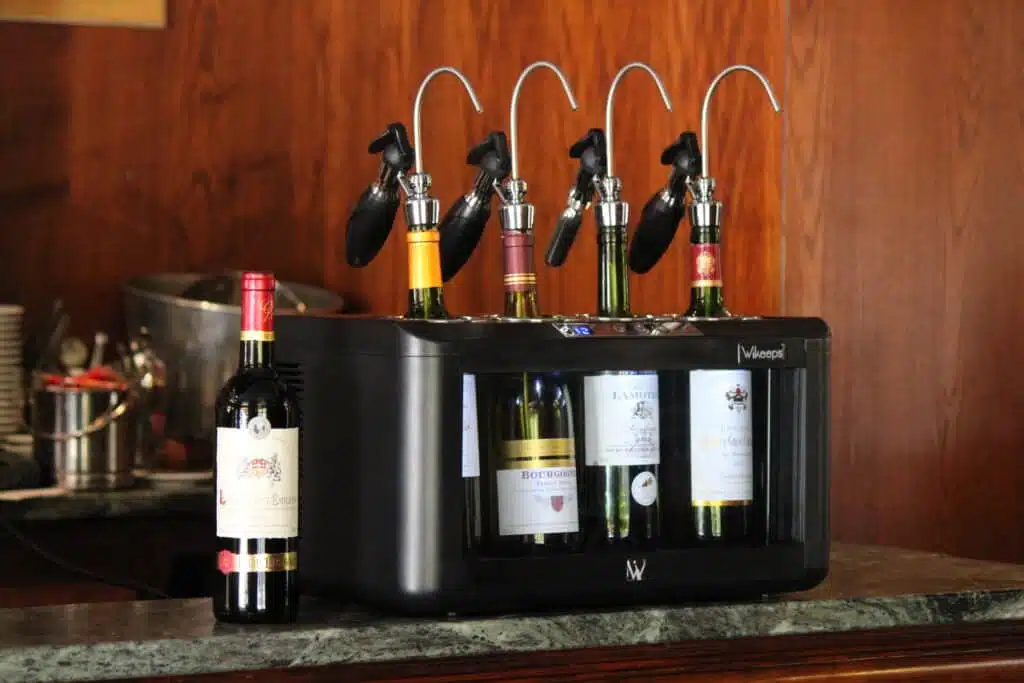 For more information on our wine by the glass preservation and serving systems, please visit www.Wikeeps.com