Introducing WIKEEPS® Coffret GRANDIOSO
WIKEEPS® expands its product range with the GRANDIOSO Box, an innovative solution for serving and storing imperial bottles (6 liters) and Jeroboams (3 liters). Now, even the largest bottles can be served with ease and preserved for several weeks.
What is the Coffret Grandioso?
The Coffret Grandioso is the ultimate innovation in our Wikeeps system. Like its predecessor, dedicated to 0.75l bottles, the Coffret Grandioso guarantees superior wine-by-the-glass service. What's more, it ensures impeccable preservation of your larger formats, preserving their taste and quality for several weeks after opening.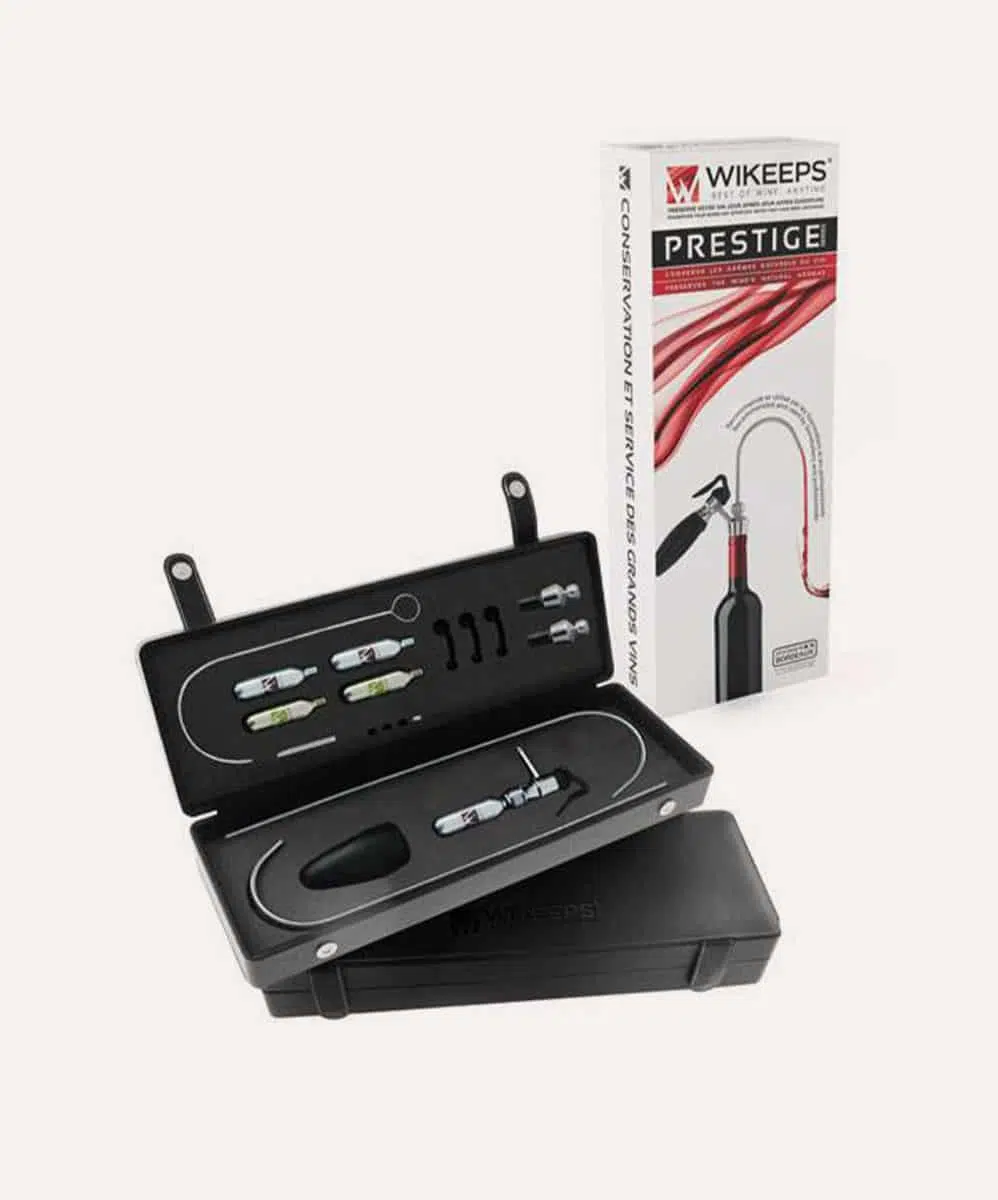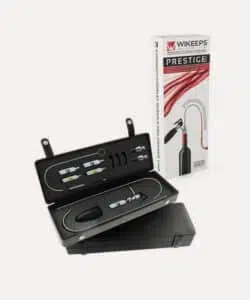 The Conservation Process
Why is it important to preserve large formats?
The conservation of large formats is all the more crucial as they are generally enjoyed for longer after opening. With the Coffret Grandioso, you can enjoy your wine at your own pace without compromising its quality.
How does the Coffret Grandioso work?
The technique used is similar to that of our Essential Box. By inserting our oenological gas into the bottle with the gun, the wine is pushed right up to the glass, preventing oxidation. Thanks to our unique cork adapted to large formats, the wine remains hermetically sealed, preserving its taste for several weeks.
The Coffret Grandioso in Action
Already adopted by renowned restaurants (Buddha Bar, Café de l'Homme, Le Meurice, Jules Verne Tour Eiffel, Beige in Tokyo, Benoit in New York…), châteaux (Château Guiraud 1er Grand Cru Classé Sauternes…) and sommeliers, the Coffret Grandioso is the ideal tool for presenting and tasting wine at special events.
Testimonial
"The Wikeeps® system enabled us to organize, for the first time in the world, a Château Guiraud wine service by the glass from an Impériale bottle (6 liters). Wikeeps® enabled us to carry out a wine-by-the-glass service in perfect conditions for keeping and preserving our wines. A great success!" – Didier Galhaud, Château Guiraud, 1er Grand Cru Classé en 1855, 33210 Sauternes.
With the WIKEEPS® Grandioso Gift Set, give your wine the care it deserves.